Secrets Shhh are known for high-quality jewellery designed exclusively using conflict-free, responsibly sourced lab-grown diamond and gemstone simulants. 
Our brand was born in the Noosa region of Queensland, Australia over 20 years ago. This part of the world is surrounded by pristine national parks, protected wildlife habitats, and world class waterways, spanning 87,000 hectares as the UNESCO Noosa Biosphere Reserve. It is here that we drew inspiration to turn away from the mined diamond industry, choosing instead beautiful, synthesised diamond and gemstone alternatives that could help to preserve our environment.
Since that time, our statement to the world continues to gain momentum as luxury jewelry customers seek an alternative to mined gemstones and their impact on the planet.
In 2022, we began working with SME sustainability consultant firm – Pangolin Associates to help us: 
achieve our goal of Climate Active certified carbon neutrality 
support us in the development of an emission reduction roadmap, detailing priority emission reduction initiatives that will form the basis of our net zero journey
support our effort toward achieving BCorp certification
 Secrets drive to becoming a 'force of good' business will empower future strategic and operational decision-making across our entire business, ensuring we remain future-focused to achieve responsible outcomes that minimise our environmental and social impact locally, and globally.
Our Sustainability Goals
Sustainability is woven into the fabric of our DNA. It drives our business strategies, our market positioning, our product development, and design, and aligns with our customer expectations.
Globally, the United Nations Sustainable Development Goals (SDGs) lead the way towards sustainable, ethically responsible business strategies. There are 17 SDGs that have been adopted by the UN to advance change and transformation towards achieving key 2030 targets. These SDGs can be broken down into 3 core impact areas – Biosphere, Society and Economy, as shown in the graphic below. 
Our Sustainability Pillars
Secrets have highlighted a number of key SDGs that correspond and resonate with our business. These primary goals for the basis of our Sustainability Pillars, which drive our current sustainability strategy, roadmap and focus, and will continue to expand as our operations innovate and grow.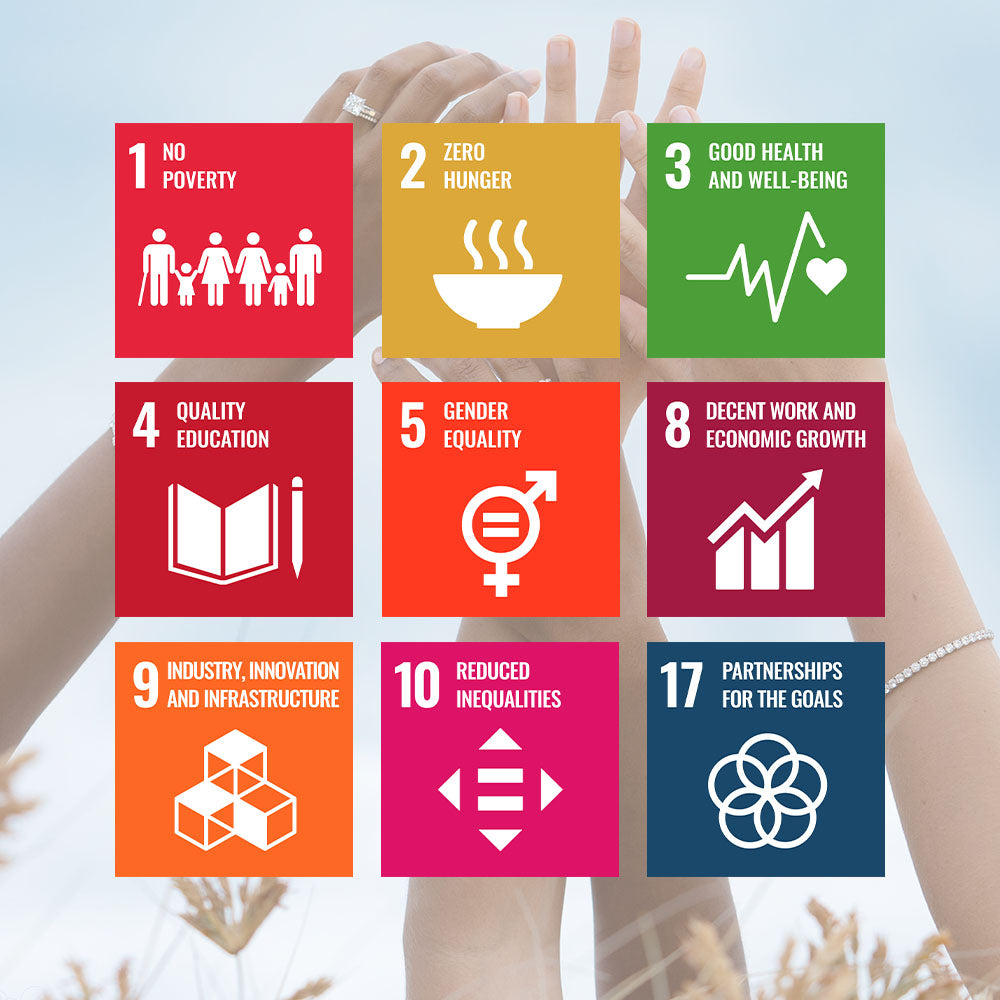 Our Communities
We work to create a positive impact within our wider communities, with a focus on:

• equality for women;
• addressing human rights issues; and
• improving labour rights, working conditions, poverty, education, opportunity and health.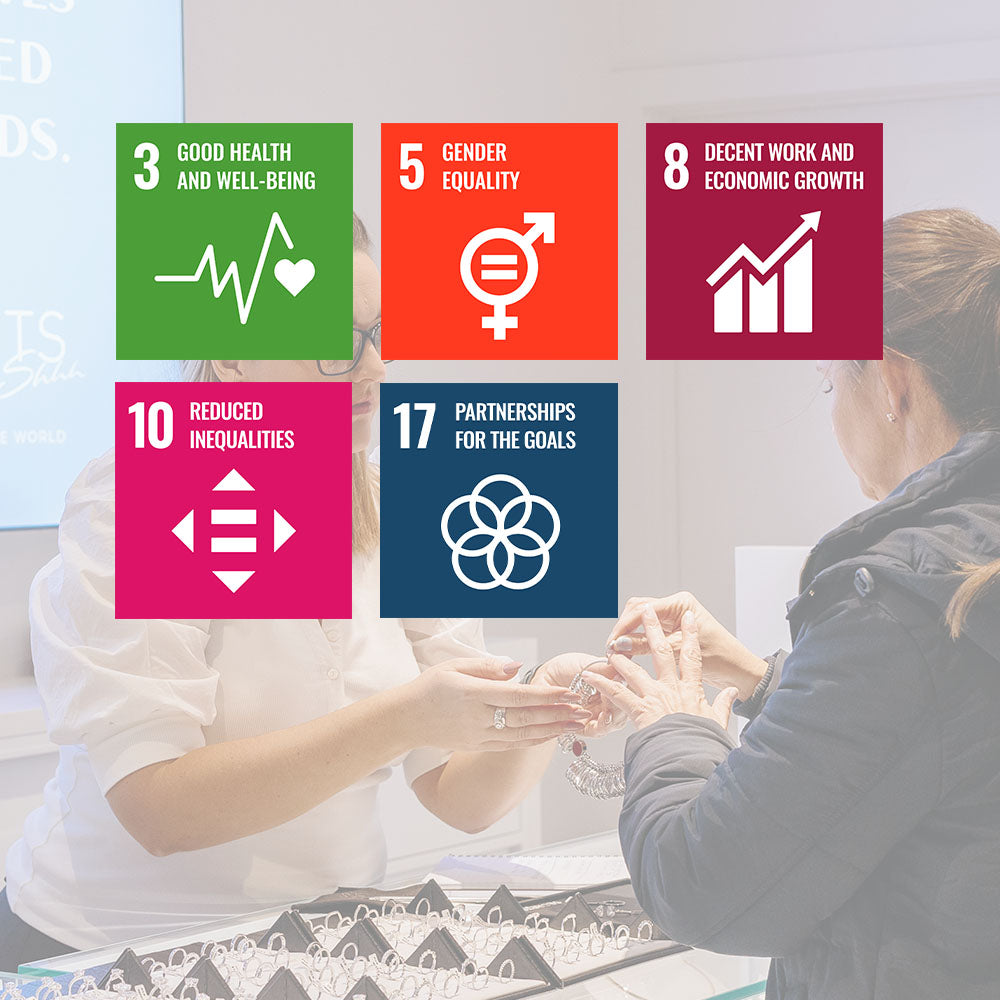 Our People
We provide opportunity for personal growth and financial success through:

• ongoing support and development programs;
• fair and safe working conditions;
• a commitment to increasing diversity and equality within our teams; and
• celebrating achievement with recognition and rewards.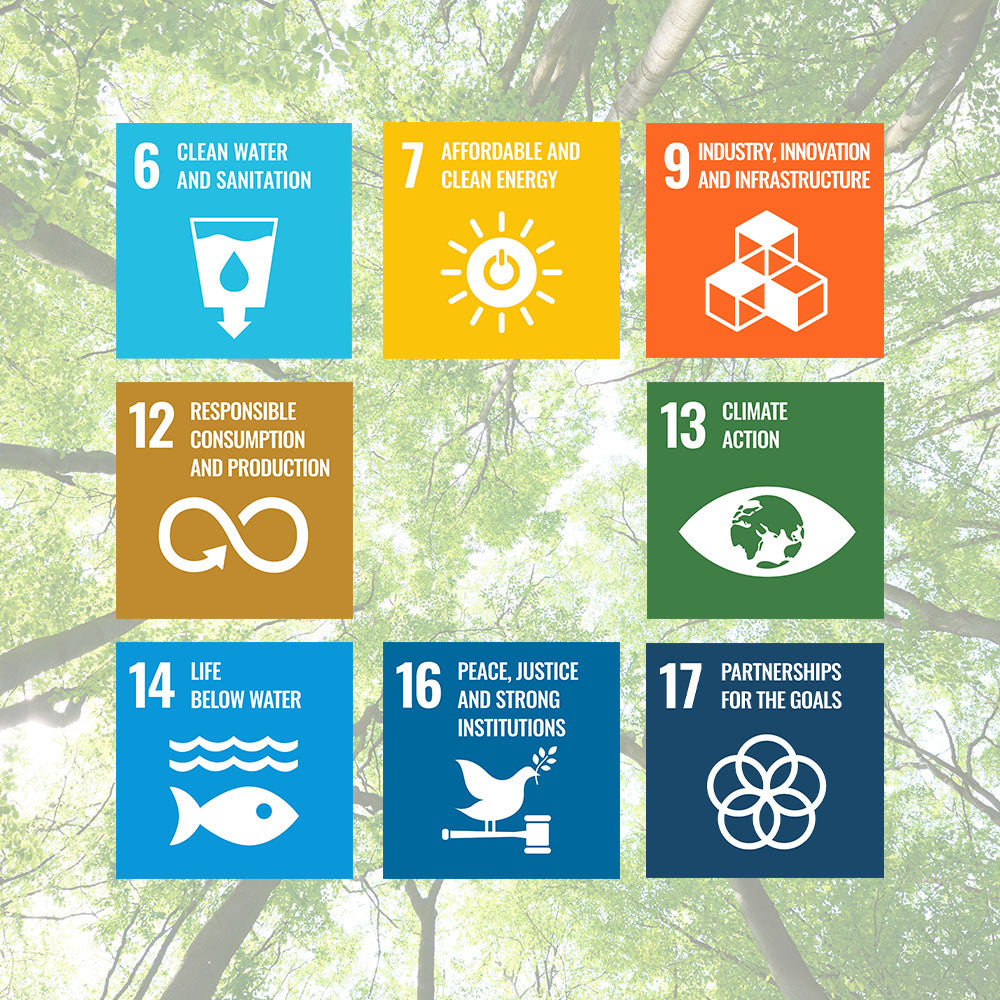 Our Planet
We are committed to reducing environmental disruption through:

• responsible sourcing of raw materials;
• sustainable business practices; and
• working towards Zero Carbon Emissions by 2025.
Our Sustainability Promise
Secrets-Shhh pioneered change in the jewellery industry over two decades ago by turning away from mined diamonds and gemstones. Our focus shifted exclusively to sustainable alternatives that come with a promise for a better product and a better future. As we proudly continue this journey, we recognise the importance of this promise to our customers, our people, and the global community.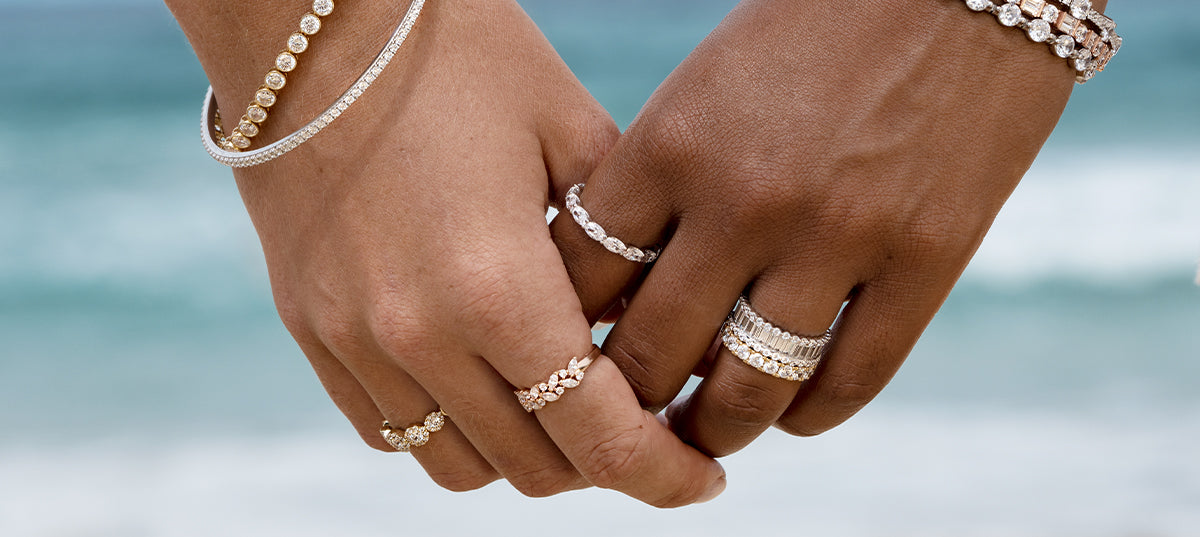 Equality & Diversity
We promote equality, diversity and cultural sensitivity as fundamental to our success as a global brand, with 90% of our workforce, and 71% of our management roles held by women by the end of 2022.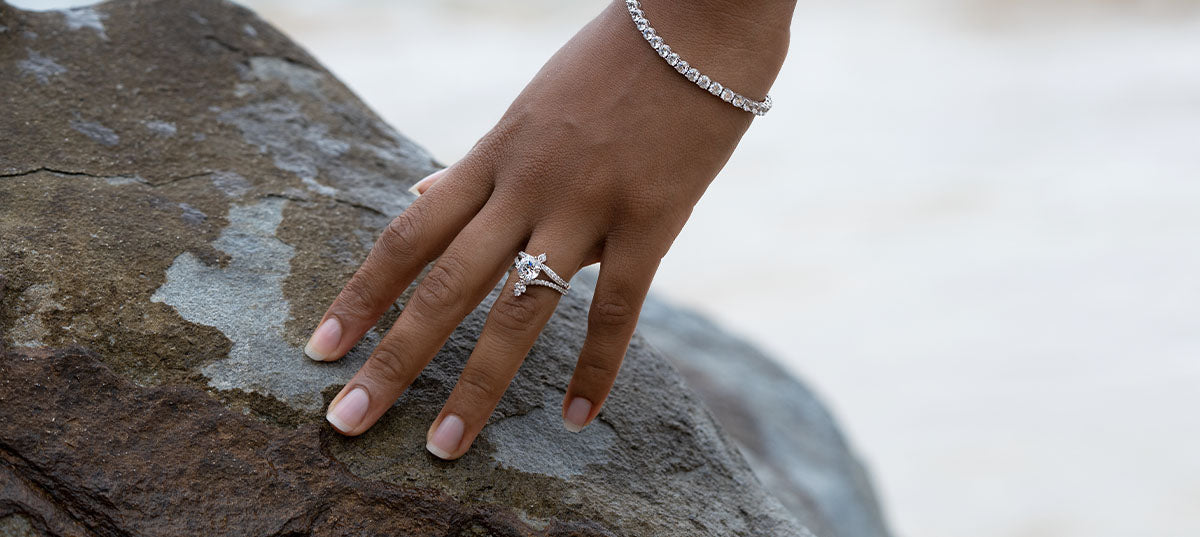 Ethical & Environmentally Responsible Stones
Our exceptional lab-grown stones are near impossible to distinguish from a mined diamond or gemstone, but more ethical and sustainable to produce, and therefore kinder to our planet and its communities.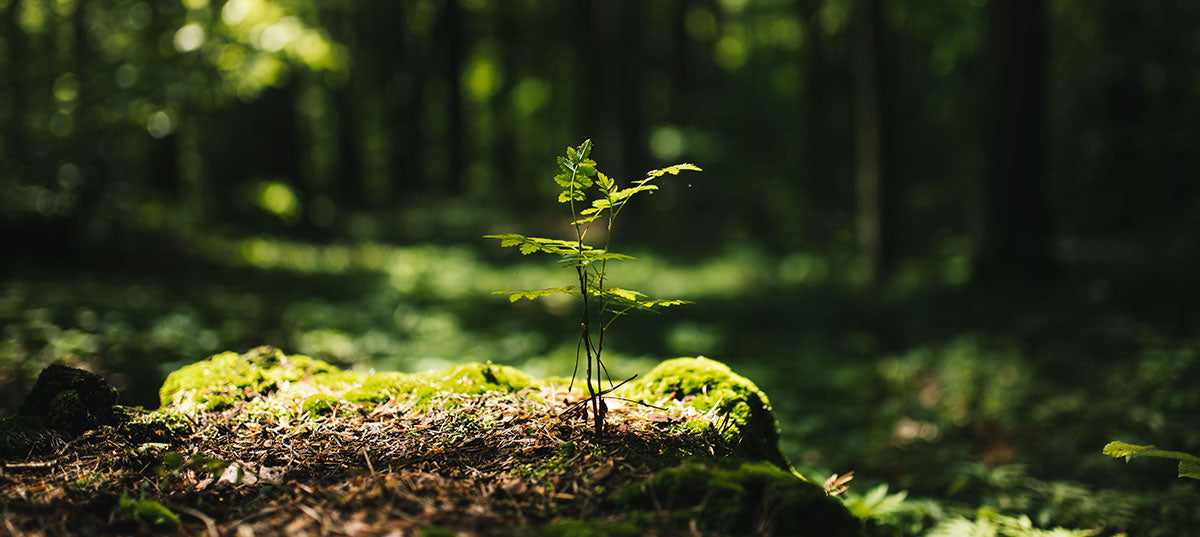 Carbon Neutral by 2025
We will achieve our target through reduction of our carbon footprint, and support of climate action projects with a focus on land and habitat displacement, in alignment with our disassociation with the diamond mining industry.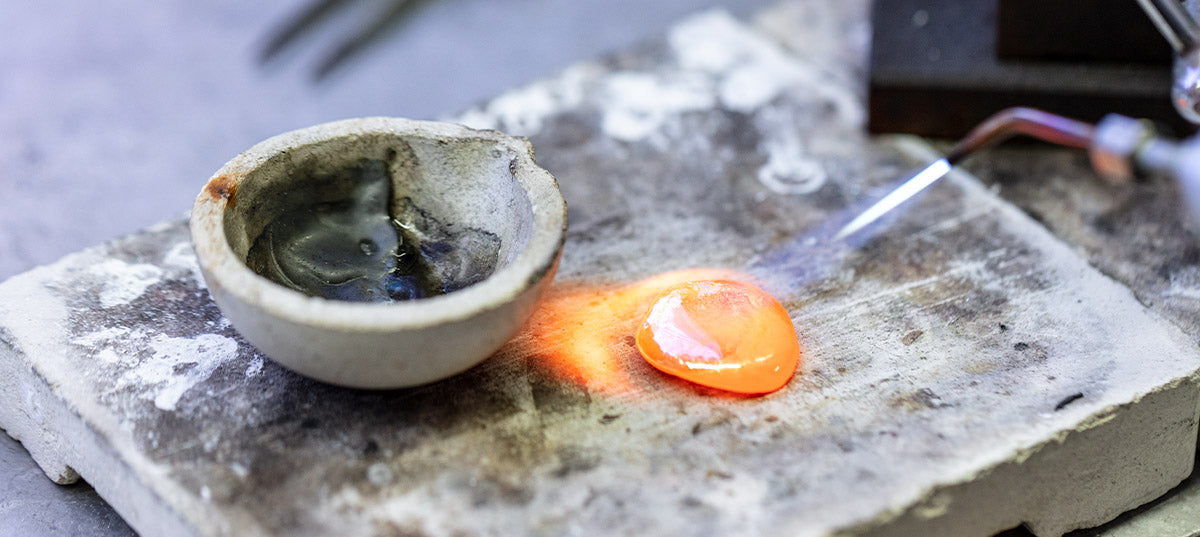 100% Responsibly Sourced Gold
Currently 95% of our jewellery designs/collections use responsibly sourced gold, with most of our partners Responsible Jewellery Council (RJC) certified, as we continue our mission to use 100% responsibly sourced or recycled gold by 2025.
100% Sustainable & Recyclable Packaging
By 2024, to use only recyclable and sustainably certified materials in our consumer packaging.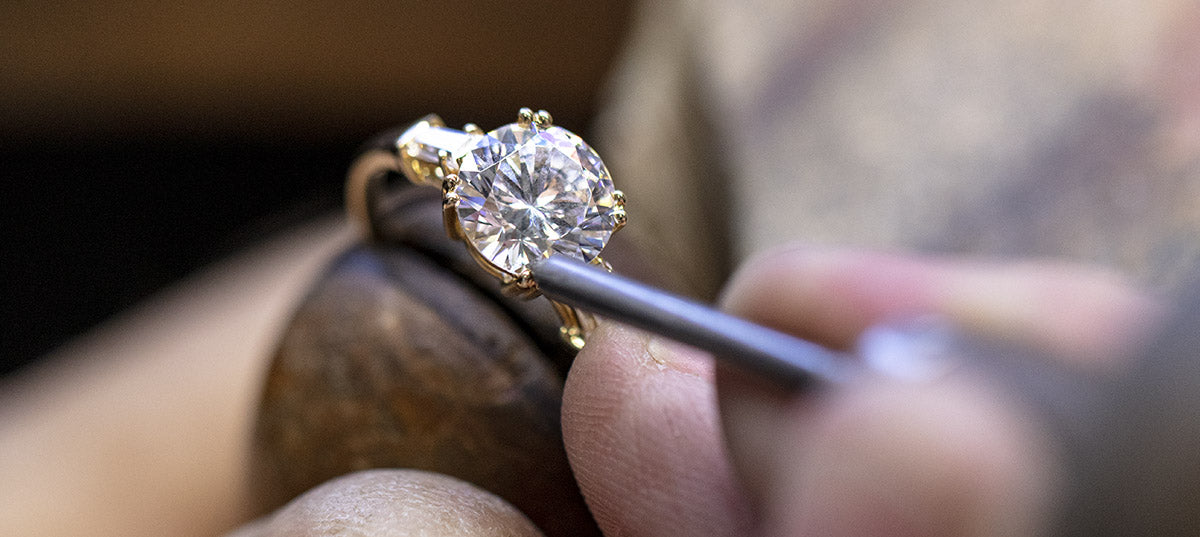 Quality Craftmanship with Comprehensive Guarantees
Our jewellery is backed by a range of industry-leading guarantees and warranties, with circularity options available across our entire range that extend the wearable lifecycle of our jewellery and demonstrate our commitment to delivering quality products that last.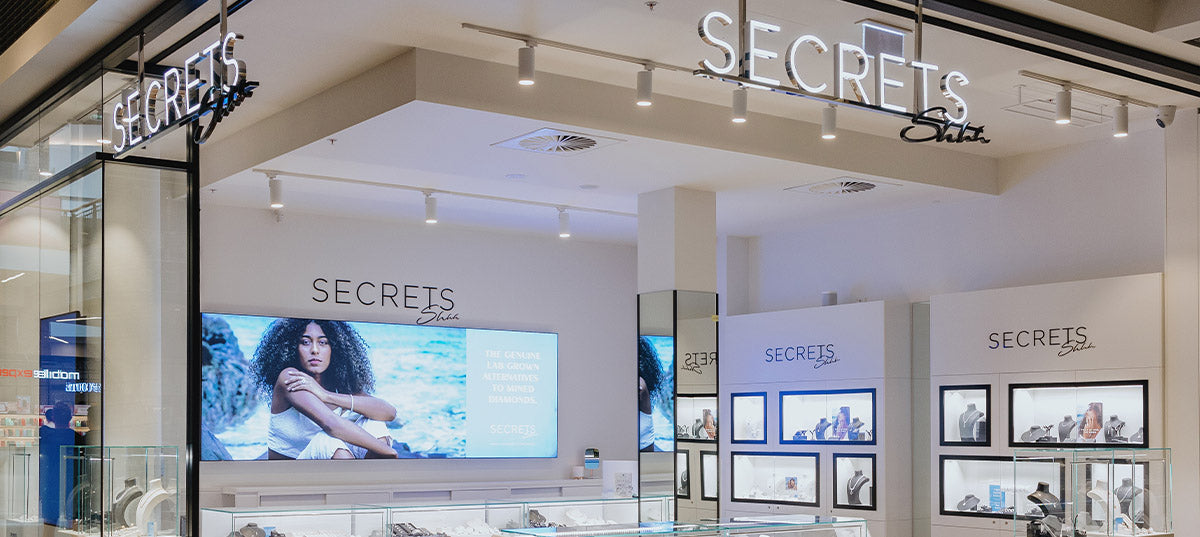 More Efficient Store Designs
We are reducing Greenhouse Gas (GHG) emissions throughout our growing store network through energy-efficiency innovations, including smaller footprint stores with optimised fit-outs, and LED lighting designed to preserve our in-store experience in a more sustainable way.
Remove Single Use Plastics
Single use plastic has been entrenched and pervasive in jewellery industry supply chains worldwide for many decades. Secrets have committed to abolishing this practice entirely by 2023.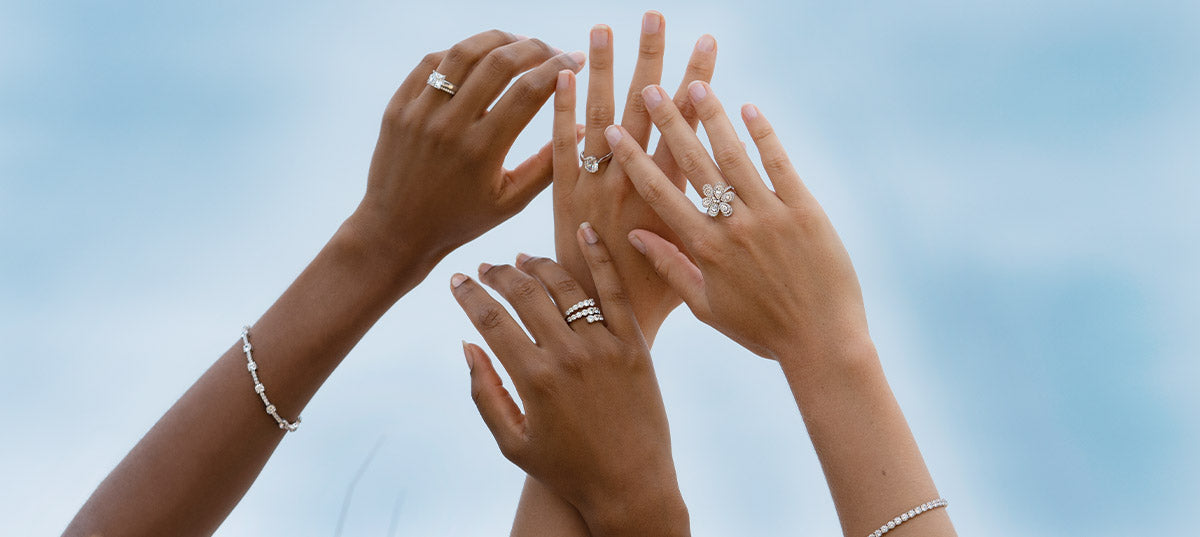 Positive Community & Environmental Impact
We are about empowering our customers, communities and our employees by providing greater opportunities, and better choices that will positively impact our communities and our planet.